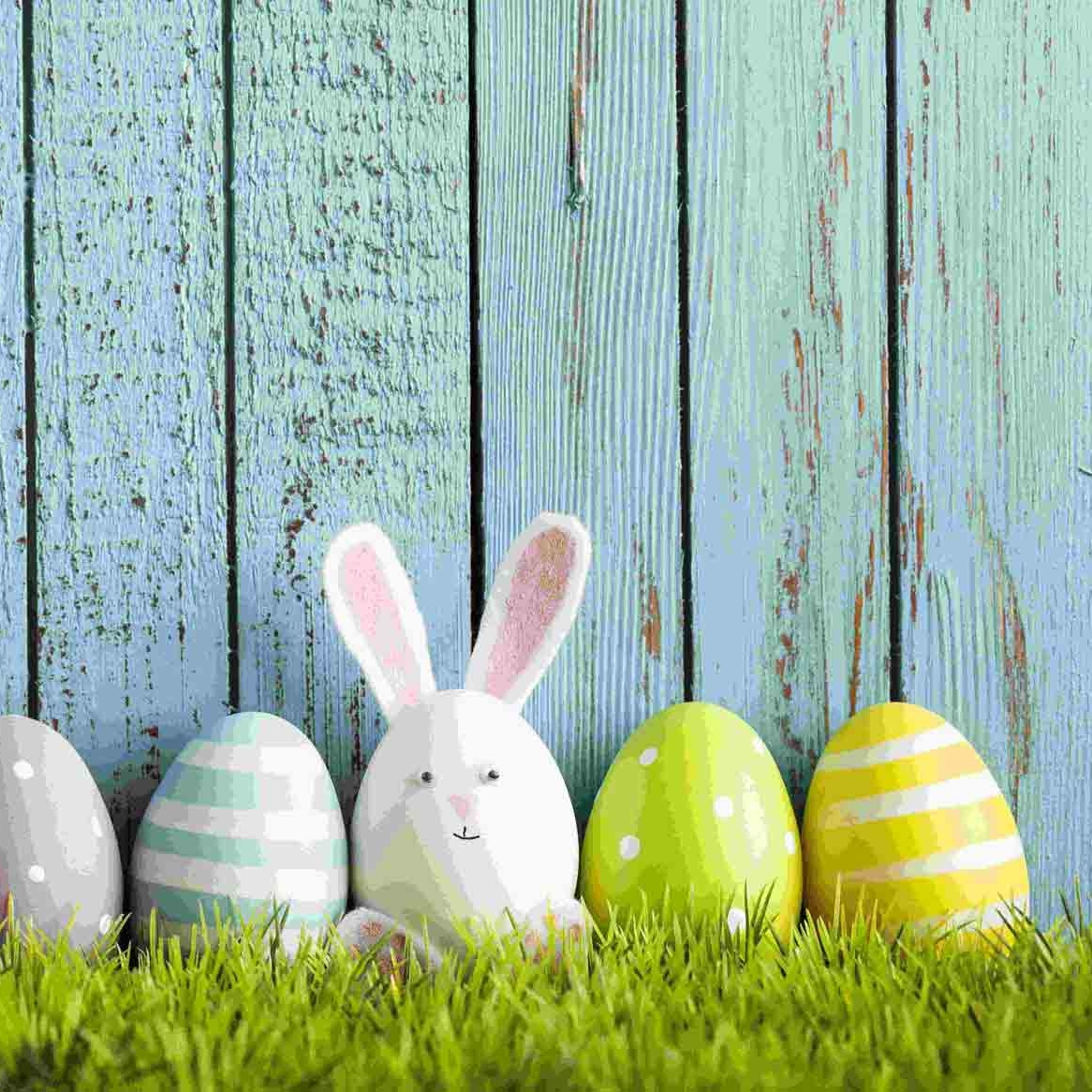 Top 9 Easter Traditions from Around the World
---
---
Easter is upon us! For many Catholics and Protestants in the UK, Germany, USA and Australia, Easter comes with long weekends and Easter egg hunts. However, around the world, countries, cultures and communities have their own weird, religious and funny ways to celebrate Easter. From blowing up a cart of fireworks, to drenching other people with buckets of water and following Jesus' footsteps, here are our top 9 Easter traditions from around the world. have their own ways.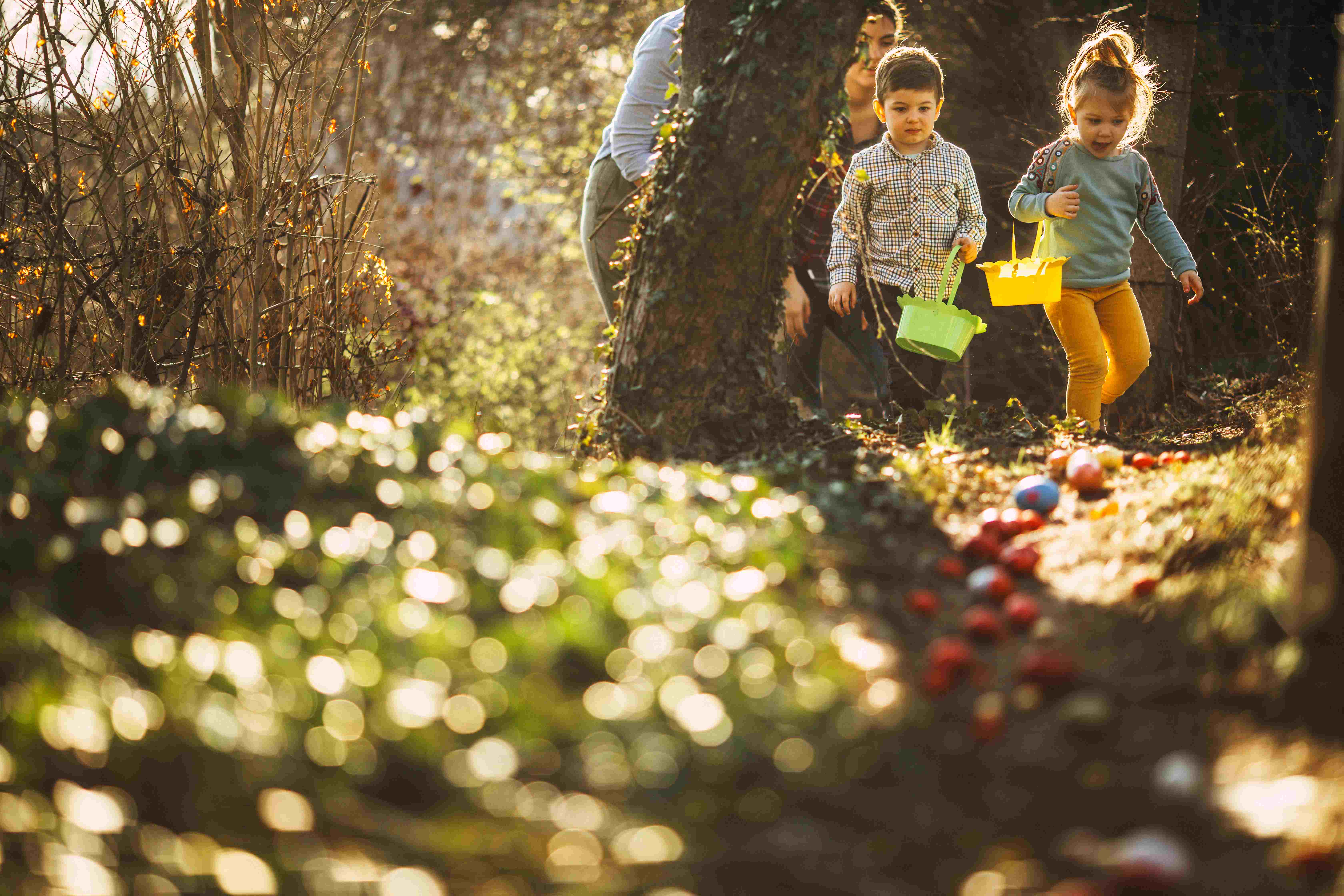 Costa Rica
For many Costa Ricans, Easter is one of the sincerest religious holidays of the year. During the Easter Week, also known as "Semana Santa", traditions run deep. Thursday and Friday are public holidays so families can spend time together. During the Easter period, week-long celebrations consisting of religious processions, masses, parades, mini-festivals and family gatherings are being held. Each procession displays a re-enactment of Jesus' journey through Jerusalem to his crucifixion and resurrection. In the processions, people dress up like Biblical figures and Roman soldiers. These parades can be gruesome as they are meant to evoke emotions in attendees. Conservative Catholics won't eat meat between Ash Wednesday and Easter, so traditional family dishes revolve around seafood. Those who do not participate in the religious celebrations, spend their time on the beach. Easter Week sees the most crowded beaches.
The Philippines
Did you have stomach cramps last Easter because you ate too many sweets? That is nothing compared to the pain that devout Catholics in the Philippines feel on Easter. As penance for their sins, half-naked and barefooted participants of public processions whip themselves with sticks and blades as a form of worship. They believe that performing this act and replicating the suffering of Christ can cleanse the soul and cure illnesses. Philippian children dress as angels and take part in a procession at dawn to highlight the resurrection of Jesus on Easter Sunday.
Germany
The Germans have a whole range of Easter customs and traditions - Easter in Germany is the time for colored eggs, chocolate bunnies and bonfires. Before Easter, families blow eggs and paint them in multiple cultures. These eggs are left on tables as decorations. Some families put them in a basket for the Easter bunny to hide around the house on the night before Easter Sunday. On Easter Sunday morning, children hunt for these eggs, but they will also find chocolate eggs and chocolate bunnies. Another typical German tradition is theEaster bonfire. On the night of Easter Sunday, Easter fires are lit across the country. Bonfires are an old pagan ritual to chase the darkness of winter away and to bring fertile fields. Today, they bring communities together. Germans also use spring and the Easter period to clean the house to get rid of the old dust.
Sweden
Easter in Sweden has a bewitching twist! In Sweden, Easter is celebrated with eggs, herring and a dish called Jansson's Temptation which is made of potato, onion and pickled sardines baked in cream. In the old days, it was believed that witches arrive on Maundy Thursday to celebrate the witches Sabbath. Today, in the days leading up to Easter Sunday, children wear old and discarded clothes and dress up as witch-like creatures. They take a wander through their neighborhoods to trade paintings and drawings for sweets and chocolates.
Italy
Easter is a big celebration in Italy. On Good Friday, the Pope holds an Easter Mass at Saint Peter's Basilica, where he gives his blessings. By far the biggest event before Easter is the famous "Via Crucis" celebration, when the Pope leads a torchlight procession from the Colosseum to the Palatine Hill. On this day, a huge burning crucifix lights the sky around the Colosseum. Easter rituals in Italy vary from city to city; in the city of Enna on Sicily, friars dress in ancient robes and lead a procession; in Florence, a decorated wagon full of fireworks explodes into a stunningly colorful display; in the Abruzzo region people wear green and white to symbolize resurrection, peace and hope.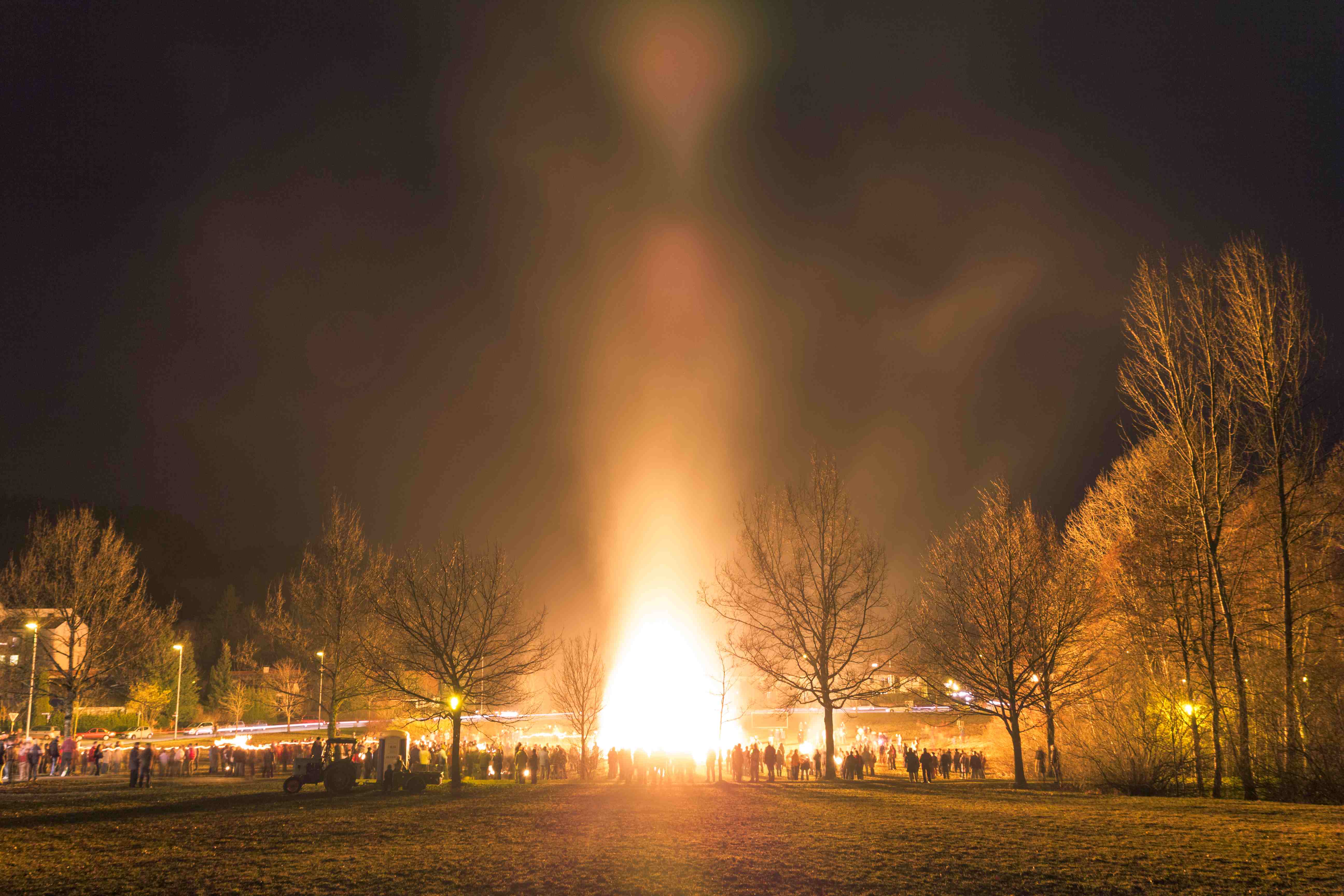 Israel
During Easter, thousands of faithful pilgrims and priests ramble the streets and alleys of the Old City in Jerusalem. They walk the same way that Christ did before he was nailed to the cross. This path is called "Via Dolorosa". Many pilgrims even carry crosses to spiritually support their Lord. This procession is one of the most amazing sights you will experience in the world.
Poland
In Poland, Easter Monday is knowns as "Wet Monday". Why? Because locals douse other people with buckets of water. Traditionally, only boys were hosing girls, but nowadays, no one is safe anymore. The origins of this water fight day are not known. People believe that it is part of a pagan celebration of spring and fertility.
Greece
On Easter Saturday night, a traditional mass is held in Greece. At midnight, colorful fireworks mark the start of Easter Sunday. After the service, everyone eats a bowl of steaming lamb's stomach soup at home. The rest of the lamb is roasted for dinner. The Greek islands have their own Easter traditions, which include a battle of two churches using firework rockets and the hurling of clay pots out of the window.
Bermuda
In Bermuda, locals spend Good Friday flying self-made kites, eating codfish cakes and hot cross buns. The story goes that a local teacher from the British Army tried to explain Jesus' ascension to heaven. To visualize the ascension he made a kite, shaped like a cross. That is why when travelling to Bermuda these days, you will see many colorful kites made of tissue paper, long tails, wood, metal and string.