Tips to retain your best employees
---
---
For independent hoteliers, losing key members of staff is an expensive problem. Recruiting and onboarding new team members is both costly and time-consuming and, in this landscape, talented employees have become a hotel's most valuable asset. As a result, retaining your best people must be one of your main priorities. In this article, we are going to analyze seven talent retention strategies your business should implement to keep your top performers from jumping ship.
1. Hire the right people
If your business routinely loses key team members, you need to take some time to go over your recruitment and hiring practices to pinpoint any weaknesses. Are you advertising your opening in the right job portal for the hotel industry? Do you have a detailed job description to review with potential employees? Are you asking the right questions when candidates enter the interview room? During the interview stage, it is also imperative that you discuss with candidates their aspirations and career goals, as to ensure that the person you end up hiring is committed to your organization for the long haul.
2. Review your employee onboarding process
When your new hires start, they should be trained and introduced to all aspects of your business. This process is commonly denominated in the industry as "onboarding" and will ensure that every employee gets the best possible start when they join your hotel. New hires should be introduced to their colleagues and educated about your organizational goals and values. If you currently have an employee onboarding process in place, ask your existing staff members for their feedback. How did they find it? Encourage them to be completely honest; it will help you build a stronger onboarding process for new starters.
3. Offer training opportunities
Actively investing in employees' continued growth strengthens their commitment to your organization. It makes team members feel valued and appreciated. You do not need deep pockets to provide regular, on-going training for your employees. Nowadays, there are plenty of training courses that can be completed online and at your own leisure. Talented people care about their own development and want to see that they progress in their fields. Training programs, as well as increased responsibilities, give them a sense of progress at work. Employees do not wish to leave companies that clearly have their best interests and personal development in mind.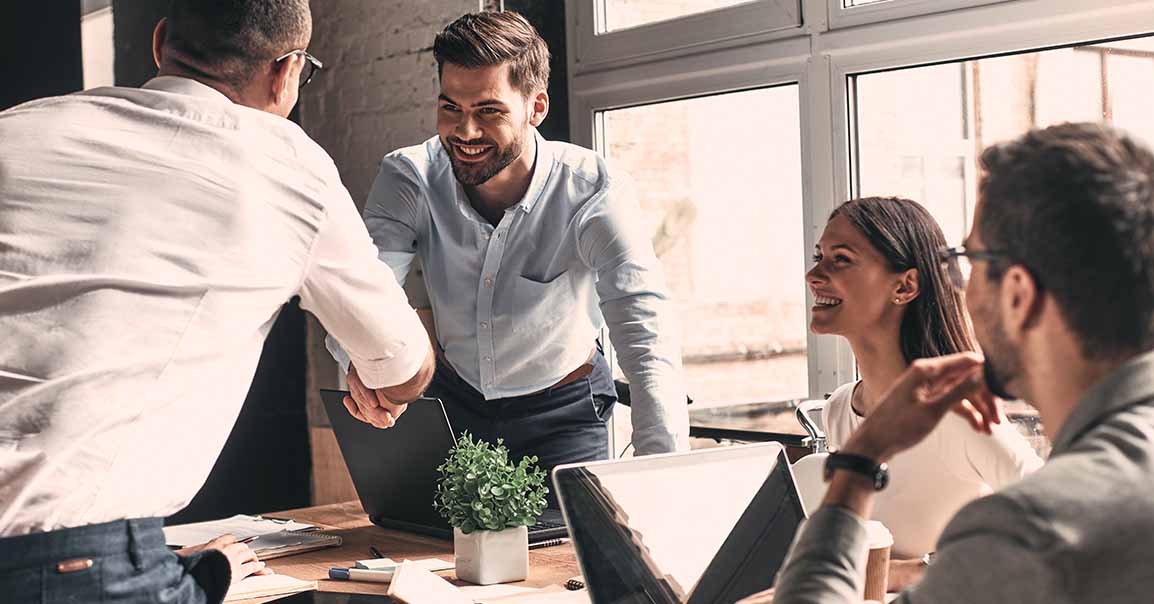 4. Have a positive working environment
Your employees spend a big part of their day working in your premises; therefore, make sure your work environment fosters good morale, motivation and productivity. Nothing hurts employee morale more than feeling disrespected. Treat your staff with dignity and professionalism at all times. If you would like to see their best efforts and encourage creativity, avoid micromanaging and stifling their own ideas. In recent years, companies have started to understand the importance of employing senior managers with people skills. An empathic, supportive and friendly work culture gets people excited about going to work every morning. Being flexible with work hours and shift patterns might also help to keep your top performers happy and engaged. Remove toxic employees as quickly as possible and discourage rumors and gossip, considering their potential negative impact on your team's performance and your hotel's work environment.
5. Offer competitive pay and tangible benefits
Most employees are happy to work for a "decent" wage. By rule of thumb, at the very least your hotel should be paying employees at the going market rate. If budgets allow, however, you could offer higher salaries or monetary incentives, such as performance bonuses. Salaries should always be based on experience, skillset, performance and time with the company. To further demonstrate your satisfaction with your employees' work, offer small perks such as free, fresh fruit in the staff canteen or family-friendly policies. Focusing on little things like providing an appealing staff discount at your restaurant might be all your hotel needs to do in order to reduce staff turnover.
6. Get your employees involved
Your business will see greater levels of commitment and engagement when you share your mission and business objectives with employees. Make sure they understand how their role contributes to the wider goals of your organization. When developing your vision for your hotel, ask for their input; they will be more invested in your success as a result. Having a sense of purpose is a strong motivator for employees. As a manager, you need to remind people why their work matters and how it impacts the big picture. You should also emphasize that every job makes a difference, regardless of how insignificant it may seem. Without it, others cannot function properly.
7. Provide regular feedback
This point partly ties up with number 3 above – employees need to keep learning and improving. By holding regular feedback sessions (ideally once every 3-6 months), you can check in with your staff members to review how things are going. Are there any areas the employee should work on? Are they satisfied with their current workload? Are there any issues they would like to discuss? Create an open culture, in which employees feel empowered to reach out and request feedback sessions when they need one. Take this opportunity to ask for their honest feedback on how you can be of better service to your team. Are there any issues that are affecting their performance? Do they have the resources they need, or do they require more training? And remember – if you want to keep your best talent, promote those that deserve to move up the ladder.
The job market in the hotel industry is fiercely competitive. There is a myriad of opportunities for people looking to switch jobs. These talent retention strategies will help your business keep your best and brightest happy and committed for years to come.