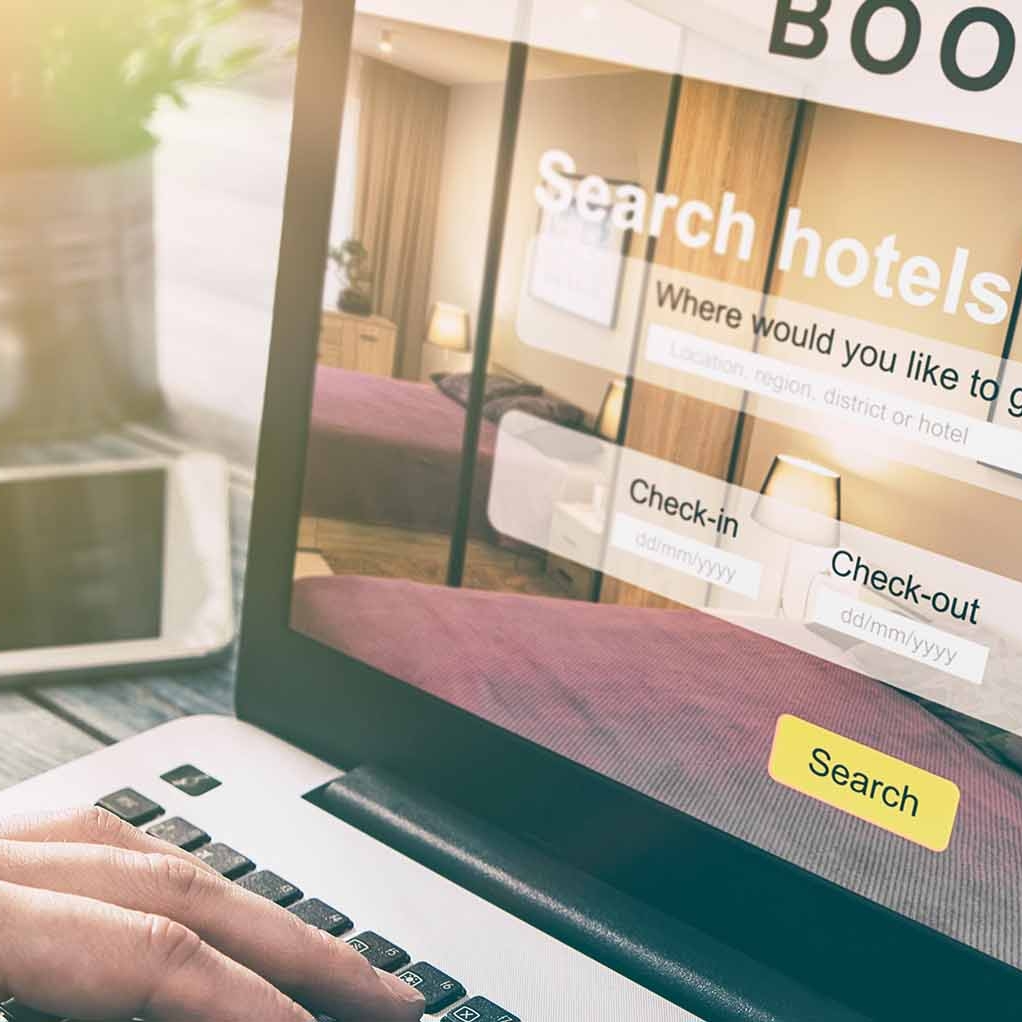 Things that help hotels stand out of the crowd
---
---
In the digital age, travelers are more spoiled for choice than ever before. With a few simple taps from their fingertips, they can unlock a wide range of options – from family-run cozy B&Bs to high-end international hotel chains. The hotel industry landscape is not only rich, but also highly competitive and fast paced. It is easy to see how independent hoteliers might feel discouraged when it comes to marketing their properties, as they can seldom compete with the advertising budgets of larger hotels. With some adjustments to your business strategy, however, your hotel will be able to stand out even with a limited budget.
Tip # 1 – Exceed customer expectations
The simplest way to increase your reservations and boost your number of repeat customers is to please guests beyond their expectations. Anticipate guests' needs even before they know they have them. You want to leave a lasting impression in travelers' minds by making sure your hotel does everything possible to meet their needs. Your employee training should also emphasize the importance of superior customer care. Different types of guests (business and leisure) have different requirements, which your team should be able to identify beforehand to provide solutions that are unexpected and original. Remember – offer alternatives, instead of saying "no" to a customer.
Tip # 2 – Bring originality to your décor
Another fantastic way to get your customers talking about your business is to spice up your property with unique and original décor. The design of your hotel could be a strong differentiator for your brand, as well as increase the marketability of your property. Small boutique operations could collaborate with local artists to feature their creations throughout the hotel or invest in quirky décor that might also get some social media mentions. Have your marketing team ready to make the most out of all this free publicity.
Tip # 3 – Update your tech features
Industry surveys show again and again that a reliable free Wi-Fi connection and up-to-date room technology are two of the most important priorities of frequent travelers. For millennials in particular, being connected 24/7 is considered an imperative. Investing in new technologies such as online check-in, keyless entry systems and guest-profiling will not only facilitate daily operations, but also give your staff members the opportunity to spend more time with your guests. Business travelers also expect the latest in technology. After a long day of travel or business meetings, all they want is to bypass reception and get to their rooms as quickly as possible to finally get a chance to unwind. Being branded as a techie hotel is one way a small, independent property can stand out among all the possible choices guests have nowadays.
Tip # 4 – Embrace social media
Social media networks, such as Instagram and Pinterest, are a basic source of knowledge when it comes to finding holiday inspiration. Your hotel cannot afford the luxury of having a weak presence on either of these sites. While Facebook has been losing ground in recent years, it is still a popular networking platform. Moreover, its chat box feature is an excellent way to quickly communicate with potential guests who require an immediate response. Develop a content strategy and content calendar with your team, to make the most out of your efforts. Engaging regularly with your community will yield the most benefits, as the main goal of social media is to establish a lasting bond between your hotel and its followers. Contests and giveaways are a great way to encourage user-generated content, which you could then use to promote your hotel. Social media is also perfect to maximize exposure for your offers and deals at a fraction of its cost.
Tip # 5 – Be active on review sites like TripAdvisor
Having a strong presence on social media is paramount, but you should also pay attention to TripAdvisor, as it is the consumer review site of choice for the hotel industry. Most travelers would not book a hotel unless it has reviews, so it is vital that your hotel not only encourages reviews from past guests, but also actively manages its reputation on these sites. Try to reply to every review, especially negative ones. If you receive negative feedback, do not take it personally. Embrace this opportunity to make operational improvements and always reply promptly and courteously to the customer. This will send a strong message to other travelers that you care and are committed to delivering the best service, while also opening the door for more fresh reviews.
Tip # 6 – Strengthen your ties with the local community
Travelers nowadays are yearning for a more authentic, transformative experience when they visit new places. Just as featuring local artists inside your premises helps your hotel to stand out, offering value-added services such as tickets for culinary experiences, history walking explorations and winery tours positions your property at the forefront of experiential travel. Your team could also create travel guides, so that your guests can meaningfully engage with your area's history, culture, food and environment. These unique moments are what make travelers remember trips for years to come.
With too many choices come high customer expectations. By following these six tips, your hotel will improve its online presence, customer service and overall quality standard. These are the things potential guests notice when searching for the perfect hotel for their next dream vacation.