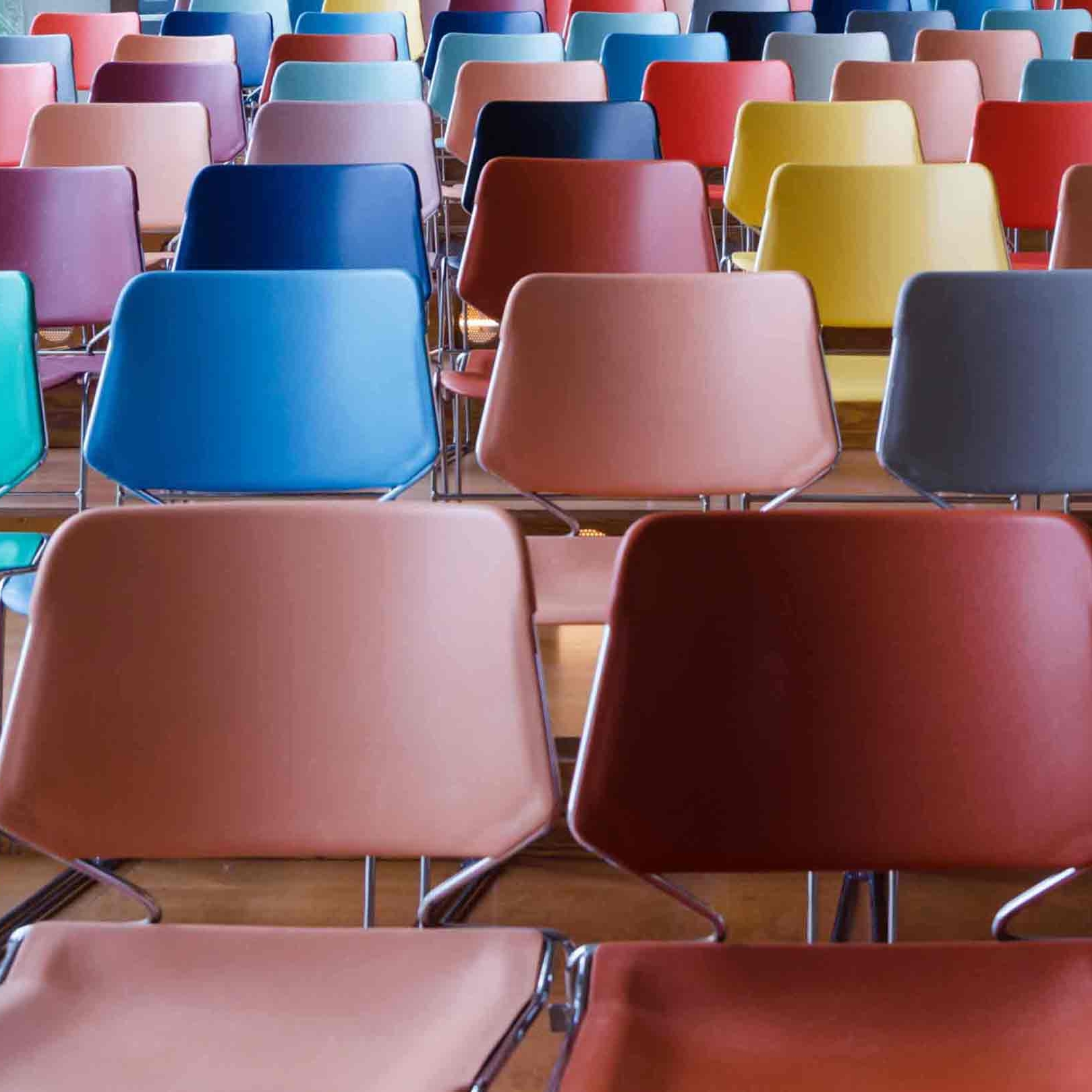 How to Make Your Events More Experiential
---
---
How to Make Your Events More Experiential
Long PowerPoint lectures in darkened, windowless rooms? Not possible anymore. MICE planners can no longer simply arrange speakers and expect the participants to be happy. The buzzword at the heart of conferences and meetings this year is "experiential". Attendees want to be involved, actively engaged, generate the content and participate in the outcomes. You cannot figure out how to make your meetings more experiential? In this blogpost, we put together ideas for you to provide maximum return on investment for your client. The following ideas will help you transform your meeting into an experience attendees won't soon forget.
Incorporate New Technology
This year, you can see more and more planners providing a more experience-driven program for their attendees. An experiential event can offer professionals endless possibilities as far as team building, networking events and event planning. The hotel industry needs to introduce new concepts to attract the younger generations. Gone are the days, when venues only needed to provide an overhead projector. New technologies are needed; participants do not tolerate slow Internet connections anymore; broadband Internet is a must. Furthermore, venues not only need to provide high speed internet connection, but also virtual assistants. Technologies, like virtual reality and artificial intelligence are not considered luxury any longer, they are becoming increasingly important. It is essential for venues to stay updated with these trends in order to stay at the top of the game.
Simplify Your Guest's Journey
Apps become key features of events. Event apps provide easier registration and offer a conversation both before and after the event. Simplify is the buzzword for 2018. Meeting professionals need to ensure that the guest's journey is easy and efficient. If you want to keep your participants entertained, interested and engaged hyper-personalization is something you should take into consideration. Attendees nowadays want their favorite drinks or snacks in the minibar and to check in to their guestroom with their mobile.
In-Conference Activities Freshen Up Mind and Body
In-conference activities have become popular. These activities can include exercise breaks, team-building activities, morning walks in the nearby forest, sand sculpting on the beach or yoga at sunrise. You could also incorporate corporate social responsibility into your program. Participants like to be part of something that makes a difference in the country they travel to. There are countless opportunities to help the local community – you only need to be creative. Organizers need to create more interaction and involvement from the audience. People do not fancy traditional speakers anymore. Interactive elements are critical; people prefer engagement to instruction. Activities, greater collaboration among people and information exchange sessions are key for successful events.
Place Emphasis on Collaboration and Interaction
Emphasis must be placed on creativity. Sessions nowadays need to be short and diverse instead of long and monotonous. The most important part is to integrate opportunities for collaboration and interaction. Participants do not want to sit and listen the whole day. Research has shown that people learn better from experiences than lectures; experiences increase the information retention. Therefore, attendees will remember the feeling of an experience far more than the lecture of a speaker from a stage. Create multisensory experiences and take your participants out of the traditional meeting environment, provide stretching exercises to keep their minds fresh and change the traditional seating configuration of a cinema-style arrangement to a more modern seating arrangement – these changes are even budget-friendly.
Make F&B Part of The Experience
Gone are the days when participants were satisfied with the usual buffet food. Catering is no longer a facility to be provided at a venue, it needs to impress the attendees.Caterers need to be creative, new out-of-the-box ideas are a must. Food is part of the whole experience and enriches a conference. Boring food sets an overall boring tone to an event. Participants expect the latest innovations in food and want their dishes to be Instagram-worthy. Normal biscuits and cakes? No way, attendees are conscious of wellbeing and health; therefore, you should put a strong emphasis on brain and healthy food. Include F&B experts in your event and invite attendees to participate in meal preparation or teach them how to make their own cocktails.
Meeting planners have to move towards experiential meetingrather than remaining stuck in the old thinking of a meeting with no interaction. Experiential elements trigger people's senses and help them to better understand the content. When you incorporate experiential elements throughout your event, you will improve the overall experience of your attendees.