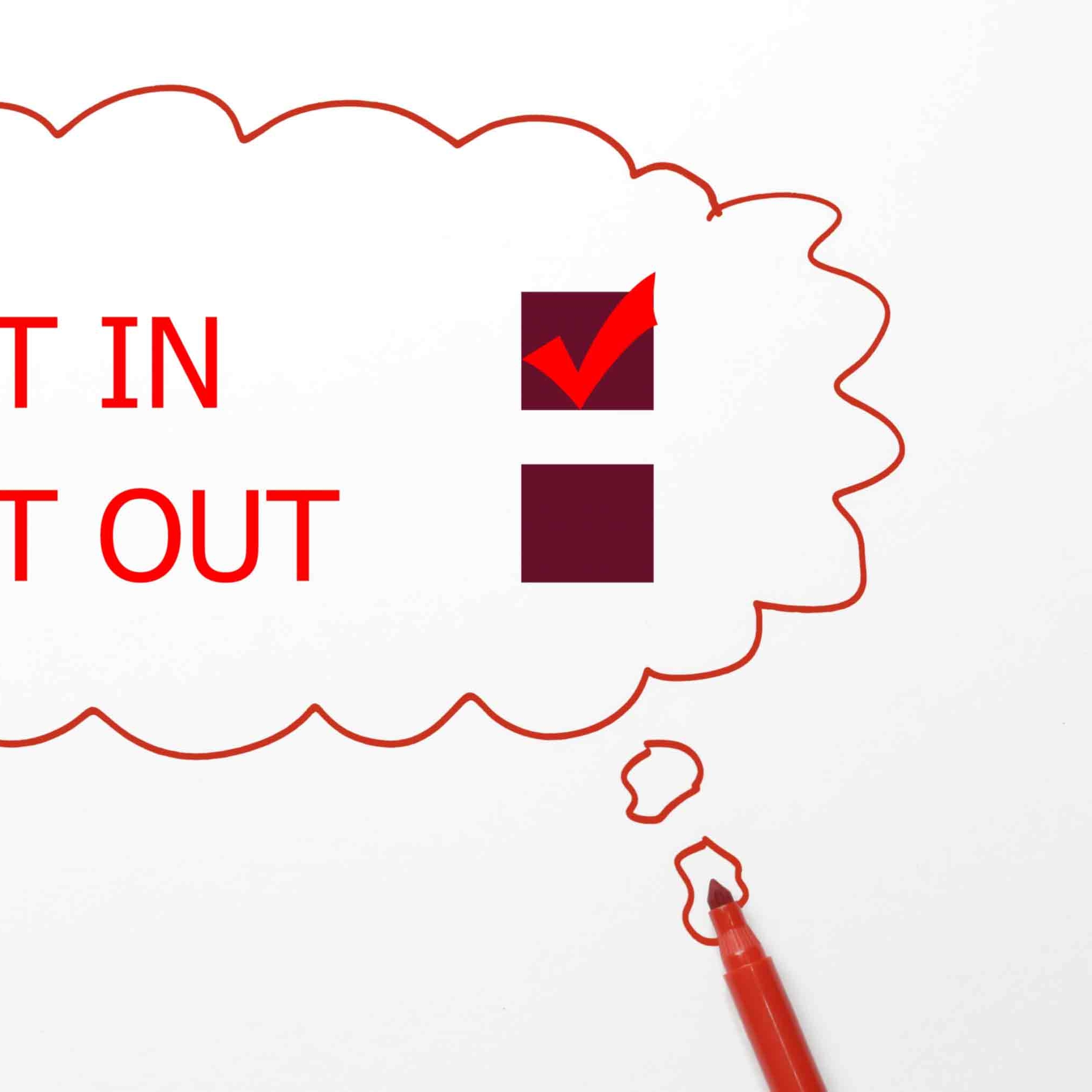 GPDR: A Chance to Improve Your Customer Service
---
---
Are you ready for the General Data Protection Regulation? No? Do not worry, GDPR is not a burden imposed upon us by the EU, however, it is an excellent opportunity to stand out from the crowd and gain a competitive advantage.
Build Trust
GDPR will change a lot in the hotel industry, because the customer has now full control over his data. Automatic opt-ins are a thing of the past. According to GDPR, you are obliged to obtain explicit consent, to clarify how you use the customer's data and to ensure that it always remains secure. In addition, you should give your customers the opportunity to view their data at any time, ask for updates to their data and even allow complete deletion if desired. But instead of trying to disguise opt-ins with sneaky marketing tactics, your hotel should be as transparent as possible about the changes you make in your hotel to comply with the GDPR – you can build confidence and gain trust in the process.
Currently, you may not have the perfect way to inform your customers about how you collect, process and store their personal information. Empower your customers by proving to them that they really do own their personal information. They will be pleased about your transparency. Tell your guests that you are serious about protecting their data and explain the measures you are taking to implement the new regulation. Your guests, probably, have no idea how their data is currently collected, stored or used and will appreciate your honesty and transparency. Make it clear that they own their personal data and can access and check it any time.
Compare this with the current situation: Often it is very difficult for the customer to know when he is asked for his consent or when he concludes a binding contract on his sensitive data and what will happen to it. If your competitor appears obscure and gives the impression of being vague while you are transparent: Isn't it obvious which of you will gain more trust? Reliability is the basis of all lasting relationships. Through the implementation of GDPR your "trust ranking" can rise higher than ever before.
This openness is a fantastic way to stand out from all the competitors who want to hide the regulations GDPR brings. It creates trust with your guest, which over time can lead to them sharing more data with you, especially if they benefit by doing so, for example by receiving better services or a greater personalization.
Better Customer Experience
Nearly three quarters (73%) of marketing managers routinely collect information about customer behavior, but only 37% use this data for marketing purposes, according to a recent Economist Intelligence Unit (EUI) survey. Therefore, decisive insights are wasted.
Improved data management systems that contain accurate customer information could put an end to this problem. A single customer view is the key to excellent customer service, but this means that the data is stored and managed by one department of your hotel.
Through improving the way you store and manage data, you will gain a complete view of your audience and provide a service that meets your guests' needs.
A Full View of Each Customer
Many hotels will have to revise their IT and data management systems to prepare for GDPR, but nevertheless you should see it as an excellent opportunity. Your renewed IT will probably provide many opportunities, new solutions and services that will benefit you and your guests. Just think of the potential to consolidate data from deep silos into a unified platform. This enables a complete 360-degree view of each guest. Visibility enables you to better serve your guests, respond to their wishes, engage them in their preferred way and recognize their needs in a moment.
The visibility and quality of your guests' data will improve and you will get a better overview of each individual customer. This allows you to conduct targeted campaigns - the more you personalize your marketing efforts, the more engagement you will get. A cleaner and more structured database also ensures that every relationship begins on the right track, as you immediately have a deeper knowledge of each customer.
More Customer Engagement
Due to the new opt-in requirements, every guest you want to contact must have decided to receive notifications from you. While this may mean that the number of guests you like to contact will decrease, the number of guests who get contacted by you will be more engaged. This will help to build better and stronger customer relationships and enable more direct communication. In addition, you save valuable time, money and resources and improve ROI by marketing only to customers you know are already engaged.
If you find that fewer customers decide to switch from automatic opt-in, you should take the time to find out why this is the case. It will help you to determine what customers expect from your brand. Why should a guest register to receive messages from you? What are the advantages of the opt-in? Answering these questions will help you create a much more dedicated customer base that will enable brand loyalty and increase sales.
GDPR brings considerable challenges for you, but you should see it as abusiness opportunity. When thinking about GDPR always keep your guests in your focus: How can you improve the customer experience through the things you do?