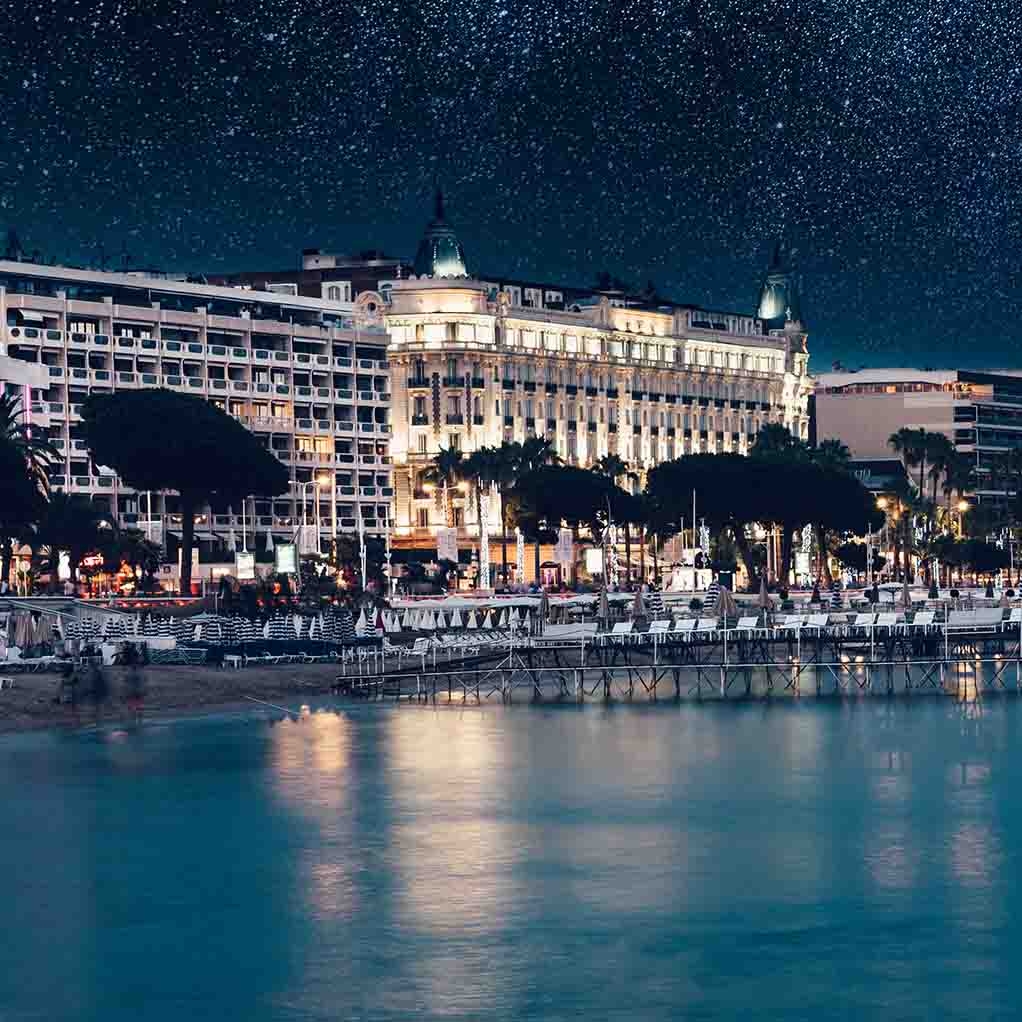 5 trendy restaurants to wow your clients during ILTM Cannes
---
---
ILTM Cannes is fast approaching. Taking place between 3rd and 6th December at the Palais des Festivals et des Congrès, Cannes, this year's ILTM flagship event is the only truly global tradeshow for luxury travel. Everybody will be there – buyers, high-end suppliers and, of course, the media from over 15 countries, making it the perfect opportunity for hoteliers from all over the world to do business and build relationships. And if your hotel is one of the exhibitors in this well-known hospitality event, you will be bracing yourself for one of the year's most hectic weeks, filled with new business contacts, original industry insights, interesting venture opportunities and, why not, lots of fun.
Networking is an essential part of attending any big luxury event and organizing the logistics for such an important trip can be daunting. Therefore, to lessen the load, we have decided to bring you a list of the best restaurants in Cannes, which offer not only a fantastic atmosphere for you to conduct business in but also amazingly delicious cuisine, so you can wow your contacts and leave a lasting impression that is difficult to forget. Let us get to it!
1. Le Bistrot Gourmand
Opened in 2007, this traditional and stylish bistro sells uncomplicated yet incredibly tasty dishes of the highest quality. Chef Guillaume Arragon and his team have created a market-driven seasonal menu filled with Provençal staples presented with a modern twist and extreme attention to detail. The bistro sources its produce right from the nearby Forville food market, guaranteeing freshness and optimal quality. The restaurant is tastefully decorated throughout, enlivened by daubs of modern art, and its atmosphere is always friendly, vibrant and lively - a true hit among the locals. Try the chef's recommendation: real bouillabaisse simmered with locally landed catch of the day.
Cuisine: Mediterranean
Website: https://www.bistrotgourmandcannes.fr/
Contact: 00 33 493 68 72 02
Price: $$ - $$$
Opening times: Closed Sunday evenings and all-day Monday
2. Table 22 by Noël Mantel
Located in the sinuous, picturesque old quarter of Le Suquet, this restaurant serves delicious and sophisticated Provençal-inspired dishes in its stylishly, contemporary premises delicately decorated with a seaside theme. Chef Noël Mantel works diligently with his wife to provide outstanding French and Italian cuisine that keeps local regulars coming back for more. The restaurant's risotto with veal sauce and roasted rack of lamb are both popular choices, and its lemon tart is among one of the most-indulgent desserts in the French Riviera.
Cuisine: French
Website: http://www.restaurantmantel.com
Contact: 00 33 493 39 13 10
Price: $$$
Opening times: Closed Tuesday and Wednesday evenings and all-day Monday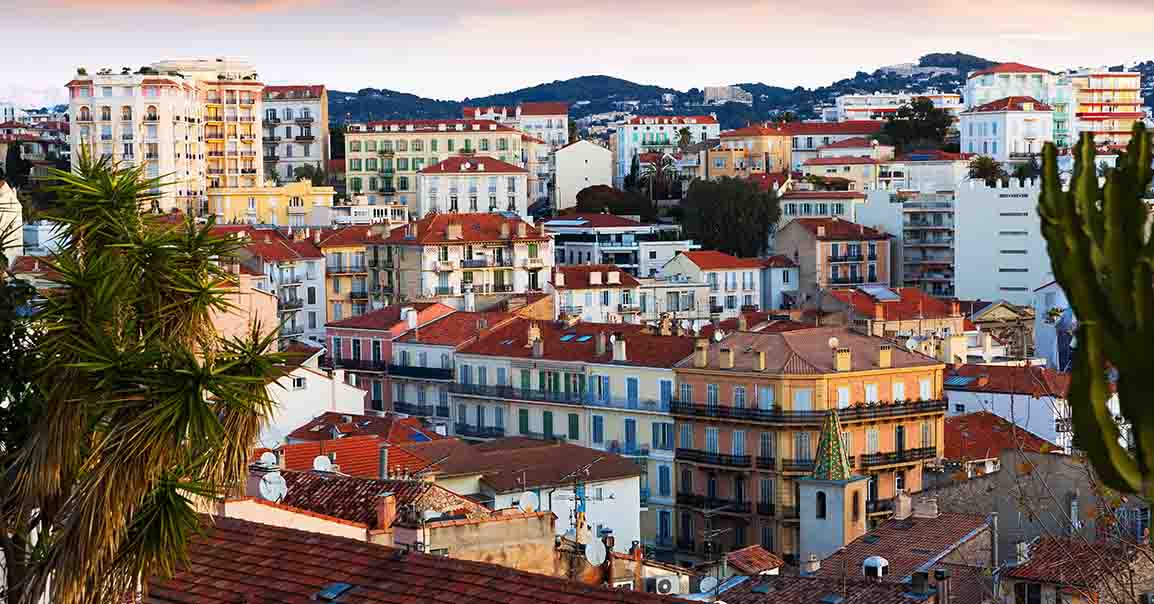 3. La Toque d'Or
Located near the Forville food market, this delightful hidden gem offers refined, traditional cuisine in a warm and friendly atmosphere. Earning high praise for their innovative take on traditional dishes, its owners, chefs Magali and Steven Trucco, trained under the likes of Alain Ducasse, Michael Fulci and Laurent Tarridec. Their menu draws inspiration from the traditional French kitchen and local produce, but takes it in a more modern, light, fresh direction. The atmosphere is intimate and relaxing, and their dishes are beautifully presented. Try the sea bass with artichokes prepared two ways or the veal filet with vegetable-stuffed conchiglioni pasta. For dessert, enjoy the decadent hollow chocolate sphere with strawberries and vanilla cream.
Cuisine: French
Website: http://la-toque-dor.e-monsite.com/
Contact: 00 33 493 39 68 08
Price: $$$
Opening times: Closed Mondays and Sundays
4. Restaurant da Laura
Since 1992, this rustic trattoria near Cannes' train station has become a home away from home for its regular guests. Turin native Laura Merlo serves seriously good Italian food using fresh, simple ingredients from nearby producers. Her specialties are dishes from her native region, but the menu covers all of Italy and includes everything from a perfect burrata to spaghetti alle vongole. For each of the tasty dishes, you'll find the right accompanying glass of wine, perfect to unwind after a long day of networking. Have lunch or dinner in the busy dining room or out on the sidewalk terrace.
Cuisine: Italian
Website: https://www.facebook.com/pages/Da-Laura/135144399868111
Contact: 00 33 493 38 40 51
Price: $$
Opening times: Closed Sundays
5. Le Grain de Sel
This stylish restaurant is one of the few highly rated eateries in Cannes that serves food all day. Its appealing menu is more cosmopolitan than those of the other restaurants on this list – a perfect example of how people like to eat in this food-loving seaside destination. The restaurant offers a cozy atmosphere, freshly decorated with oak parquet floors and contemporary art on its white walls. The flavorful dinner menu includes some inspirational, well-balanced choices like the lamb and fish dishes, and its matching wine selection is just as superb. Enjoy affordable, guilt-free fine dining at this buzzing restaurant in central Cannes.
Cuisine: French-Asian Fusion
Website: http://www.legraindesel-cannes.com/
Contact: 00 33 493 38 83 65
Price: $$
Opening times: Closed Sundays
While Cannes is more famous worldwide for its International Film Festival, this fabulous city in the South of France is also the host of one of the biggest luxury travel industry events – ILTM Cannes – a global tradeshow that gathers many of our readers. Although its traditional dining scene is more low-key, it still offers elaborate, authentic culinary experiences. These top picks for where to eat in Cannes have you covered for all your business meals, client meetings and personal enjoyment.