Best Destinations for A City Break
---
---
Seven Cities That Are Ready for Prime Time
We love city trips. We guess, you love them too. That's exactly why we want to share our all-time favorite city trips across the world with you today.
Chicago
Chicago has been considered a typical "Midwestern" city for a long time. But the home of blues and jazz is also a cosmopolitan city with a mix of cultures. The skyline is a sample book of architectural history. Chicago is home to some of the best restaurants in the world and with the "Mag Mile" heaven for shopping fans. Have you ever tried a Chicago-style pizza? The bottom of the pizza forms a tray with a high rim, which is then filled with cheese, tomatoes, and sausage. Yummy! After a visit to the Field Museum and the Museum of Science and Industry, you can relax in Millennium Park. From there it is only a short walk to ACME Hotel Chicago, downtown Chicago's lifestyle boutique hotel. This hotel has an eye for design and a high-tech vibe.
New York City
Well, there is no list of the best city trip destinations which does not mention the Big Apple. New York City is a cosmopolitan city, a trendsetter and a melting pot of nationalities. Visitors are attracted by famous museums such as the Guggenheim or the Metropolitan Museum of Art, sights such as the Statue of Liberty and the Empire State Building, but you can also spend time outside in the many parks and recreation areas. An abundance of speakeasy bars, restaurants, clubs and discos, Broadway and off-Broadway shows, cinemas and concert halls offer varied evening entertainment. In addition to Manhattan, hip Brooklyn is also worth a visit; Staten Island and Long Island invite you on an excursion. After a long day of exploring the city that never sleeps, you can enjoy a comfortable, peaceful experience at Bentley Hotel, a New York central hotel. The view from its 21st-floor rooftop restaurant is amazing. Here you can enjoy some Italian-American cuisine and take in all the views.
Copenhagen
The maritime flair of Copenhagen has been preserved to this day. Small water taxis crisscross the inner-city Harbour and the many small canals. Hordes of environmentally friendly cyclists rush through the city on the extra-wide cycle paths. Unique museums, royal palaces, and sandy city beaches also contribute to the city's fascination. Tivoli Hotel is located on the edge of Copenhagen's famous Tivoli Gardens. As temperatures can vary considerably during the year, the hotel offers a gym, a swimming pool, and indoor and outdoor playgrounds, so both adults and children have plenty to do during their stay.
Vienna
Art, culture and coffee houses: Vienna has something for everyone. Stephansdom, Hofburg, the Prater with the Ferris wheel and Schönbrunn Palace are just some of the highlights of the city. Top restaurants serve their guests with unique dishes. Do not forget to visit a Heurigen restaurant, where you find seasonal Austrian classics and wines. Offering the highest quality of life in the world, Vienna casts a spell over visitors and locals alike. In short: Vienna is the ideal destination for a short trip. Grand Ferdinand is an enchanting backdrop for a visit to Vienna with a bit of luxury and a bit of authenticity. Just like the city itself.
London
London is a cosmopolitan city with a fascinating history and an ethnic melting pot. Trends are set in this busy city, which not only makes the heart of shopping fans beat faster. Renowned museums such as the National Gallery, the Tate Modern, the Tate Britain and the British Museum, as well as world-famous sights such as the Buckingham Palace, the Tower of London or Shakespeare's Globe, attract thousands of visitors. On a ride on the London Eye Ferris Wheel, you can soak in the views of the city and the Thames and enjoy the historical and ultra-modern buildings of London's skyline. Have you ever wanted to stay in a former Magistrates Court? In the Courthouse Hotel London, Mick Jagger once stood trial and original features of these times are still integrated with this sophisticated hotel. We bet you will have more fun than Jagger had.
Paris
Paris invites you to a relaxed stroll through the city, to a culturally rich museum and sightseeing tour, extensive shopping or feast and enjoy. The popular city on the Seine, with its world-famous cultural monuments, architectural milestones, and enticing shopping streets, continues to show new facets even on repeated visits. The Kube Hotel Paris is located in the 18th arrondissement, a trendy Parisian suburb between Montmartre and Gare du Nord. Main tourist attractions such as the Sacre Coeur Basilic are a short metro ride away, making this the perfect home base from which to explore the city.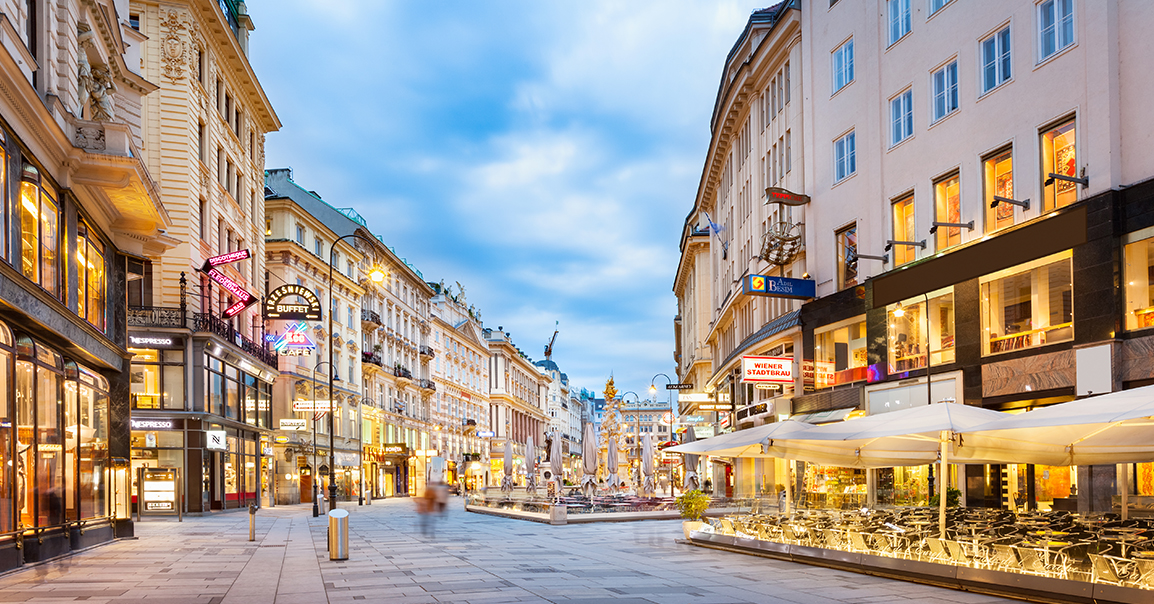 Zurich
Art, culture and culinary set in a picturesque old town: once an overpriced financial metropolis, Zurich has become a popular destination for city breaks. Short distances, winding alleys, cozy squares and more than a thousand fountains - the secret capital of Switzerland is a paradise for strollers. In summer, you can swim in the lake, in winter you have the ski slopes of the nearby Alps right on your doorstep. One of the best-located hotels in Zurich is Hotel Schweizerhof Zürich. It is located directly across the central station and just a few steps from the city's main attractions. In this luxurious hotel, you will enjoy Swiss hospitality at its best.